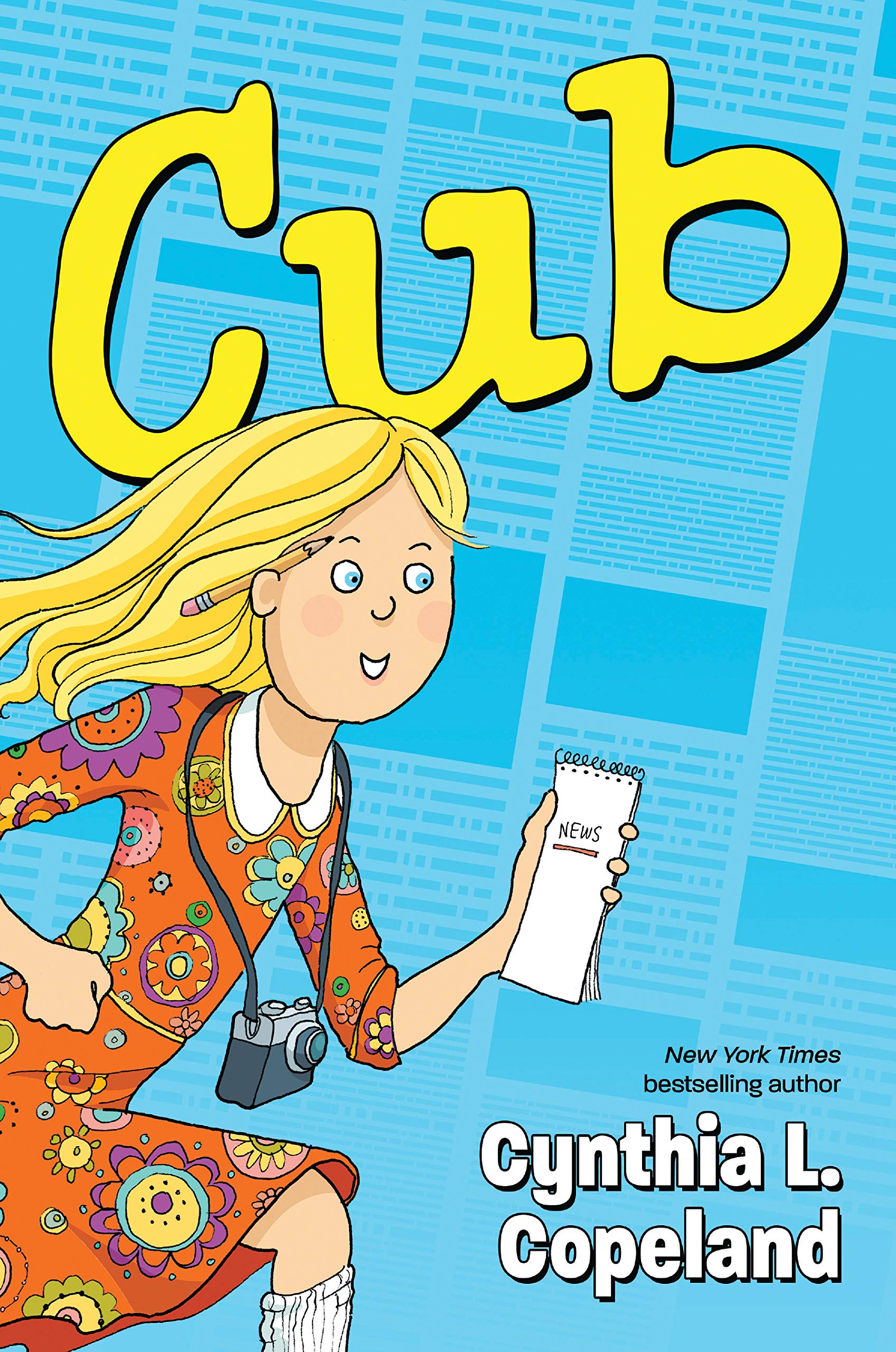 Cub
Algonquin Young Readers, Jan 7, 2020
A laugh-out-loud funny and empowering graphic memoir about growing up and finding your voice.
Twelve-year-old Cindy has just dipped a toe into seventh-grade drama—with its complicated friendships, bullies, and cute boys—when she earns an internship as a cub reporter at a local newspaper in the early 1970s. A (rare) young female reporter takes Cindy under her wing, and Cindy soon learns not only how to write a lede, but also how to respectfully question authority, how to assert herself in a world run by men, and—as the Watergate scandal unfolds—how brave reporting and writing can topple a corrupt world leader. Searching for her own scoops, Cindy doesn't always get it right, on paper or in real life. But whether she's writing features about ghost hunters, falling off her bicycle and into her first crush, or navigating shifting friendships, Cindy grows wiser and more confident through every awkward and hilarious mistake.
"Copeland's first graphic novel for kids successfully integrates the right balance of coming-of-age issues into those arising from her early-'70s setting; many of the latter are eerily similar to those that the country is still experiencing . . . This tale of middle-grade angst and self-consciousness is laced with humor and nostalgia." —Kirkus Reviews, starred review
"Deftly juggling Cindy's school days, internship, and home life, Copeland crafts a multilayered, year-in-the-life story within a complex historical context." —Publishers Weekly, starred review
"In both its story and its buoyant artwork—the groovy coloring was done by Ronda Pattinson—Copeland gets so many things right. She gets the nuances of hippie-chic '70s teenage fashion. She gets the daffy chatter of cousins after Thanksgiving dinner has been eaten. ('Eat it! Eat the weird pie!') She gets the ordinary heartbreak when, again and again, Cindy's father reflexively nourishes the ambitions of her brothers, looking past her as if she is invisible. ('You know, John, I think you'd be an excellent politician!' ) And she gets the way that Cindy's immediate problems, like a friend scorning her in the hall, can feel as vivid and epoch-defining as Watergate or the passage of the Equal Rights Amendment . . . Cub offers a road map for the . . . Cindys of today, proposing to the awkward and the ambitious that they are not, in fact, hostage to the merciless social sorting that can happen within the confines of middle school . . . Look outward, this delightful book advises. A great big world is waiting." —The New York Times Book Review
"This charming, intelligent, funny book is a sharp look into the middle school ecosystem, its shifting allegiances, its hormonally charged confusions. It follows seventh-grader Cindy as she navigates cliques and crushes and takes on a role as a cub reporter under the wing of an ambitious young woman journalist. Copeland nails the cringy pre-teen humiliations, and the book also serves as a primer on lede-writing and journalistic ethics, as well as showing a person coming into her own and learning how to be the author of her own story." —Boston Globe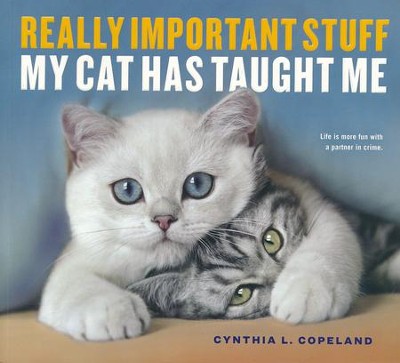 Really Important Stuff My Cat Has Taught Me
Workman Publishing Company, Oct 3, 2017
A book that will delight every cat lover, full of wise and unforgettable life lessons, each paired with the perfect photo.
Cats are the ultimate savants, possessing intelligence, poise, and sass in equal measure. They know when to play it cool, and when to pounce; when to fly solo, and when to cuddle up. Entertaining, unpredictable, and just a bit wild, cats encourage us to explore, take chances, and live on the edge—just as if we too had nine lives.
Cynthia L. Copeland, author of the bestselling Really Important Stuff My Dog Has Taught Me and Really Important Stuff My Kids Have Taught Me, now turns her attention to our mysterious feline friends. Every page of this full-color gift book is a joyful reminder of what's important in life.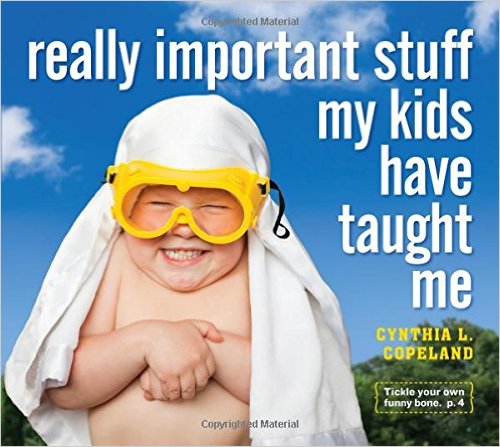 New photo edition of
Really Important Stuff My Kids Have Taught Me
Workman Publishing Company, Aug 11, 2015
Celebrate the wisdom of the sandbox—the witty, innocent, surprising, and yet completely sensible things that kids say and do. A little book with a big heart, Really Important Stuff My Kids Have Taught Me combines deceptively simple life lessons with engaging images that together not only offer insight but inspire joy. Kids see the world in a way that adults don't, so glimpsing life through a child's eyes offers a fresh—and often funny—perspective. Kids encourage us to be open-minded: "There are a lot of different ways to get to the top of the jungle gym." To be fearless: "Jump right in or you may change your mind about swimming." To aim high: "Even babies grab for things just beyond their reach." To be kind to yourself: "Sometimes you need a Saturday on a Wednesday." To follow your own path: "If the flowers you draw don't look like anyone else's, that's good." And to stay young: "Go barefoot!" Tune in to the chatter on the playground, and remind yourself how simple everything really is.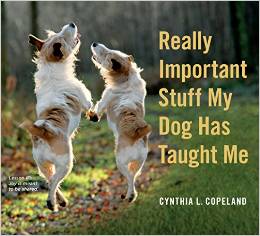 Really Important Stuff My Dog Has Taught Me
Workman Publishing Company, Sept 23, 2014
-New York Times Bestseller
-ABA IndieBound Best seller
-Los Angeles Times Bestseller
-Boston Globe Bestseller

Playful spaniels completely covered with snow—"There's no such thing as 'bad' weather." Two happy dogs sleeping, one on top of the other— "Sometimes you need a pillow. Sometimes you are the pillow." The bulldog who's headfirst in her bowl—"Every meal is THE BEST MEAL EVER."
Cynthia L. Copeland has a gift for discovering those sorts of simple, timeless lessons. She did it when her children were younger with Really Important Stuff My Kids Have Taught Me. Now she distills all-new wisdom from her lifelong love of dogs. Really Important Stuff My Dog Has Taught Me is tender, funny, warm, and utterly inspiring. Pairing an irresistible photograph with just the right sentiment, every page delivers a life lesson that appeals as much to our hearts as our minds. It reminds us again and again of what's important, like love: "Be there when others need you." Compassion: "Even the smallest act of kindness matters." Perseverance: "Keep going until you find your way home." A healthy sense of self: "Make it squeak until someone pays attention." Living in the present moment: "Scratch where it itches, when it itches." And that happiness is a choice: "Leap higher than you have to."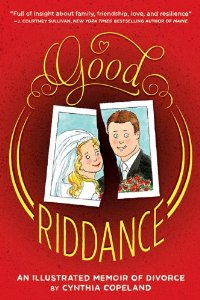 Good Riddance: An Illustrated Memoir of Divorce
Abrams ComicArts, May 7, 2013
When you think you live in a Norman Rockwell painting—married 18 years, three kids, beautiful old house in the country, successful career as a writer—you don't expect there's another side to the canvas. Until you read a lovesick e-mail to your husband . . . that didn't come from you! Good Riddance is an honest and funny graphic memoir about suffering through and surviving divorce. Cynthia Copeland chronicles the deep pain, confusion, awkwardness, and breakthroughs she experiences in the "new normal" as a wife who's been deceived, a mom who's now single, a divorcée who's dating, and a woman who's on her own figuring out what she truly wants from her life. Copeland tells her story with an emotional candor and spot-on humor that makes Good Riddance poignant, painful, and hilarious all at once.
"Copeland's light-hearted and comical artwork, reminiscent of Roz Chast's, takes some of the sting out of her sorrows, allowing readers to nod in sympathy or chuckle at her missteps... Readers who have enjoyed Copeland's sage and funny wisdom about raising children will enjoy this look into a different side of her life. Her even-handed treatment of all the characters, including her ex-husband, is refreshing -- there is no malice, only moving on from sorrow to better things."
—Publishers Weekly

"Even as she tells a story that is sometimes heartbreaking, Copeland has a way of making you laugh out loud. Full of insight about family, friendship, love, and resilience, Good Riddance is essential reading for anyone who has ever gone through a divorce."
-- J. Courtney Sullivan, New York Times bestselling author of Maine and Commencement

"For anyone who's ever been dumped and had to start over, this charming book should be required reading. Grab a glass (ok, bottle) of wine and settle in. There's a light at the end of your tunnel and it starts with Good Riddance."
-- Jill Smokler, New York Times bestselling author

"Copeland takes us gently through a tough chronicle of divorce with wit, humor and more than a little hope."
-- Phoebe Potts, author of Good Eggs

Order on Amazon now!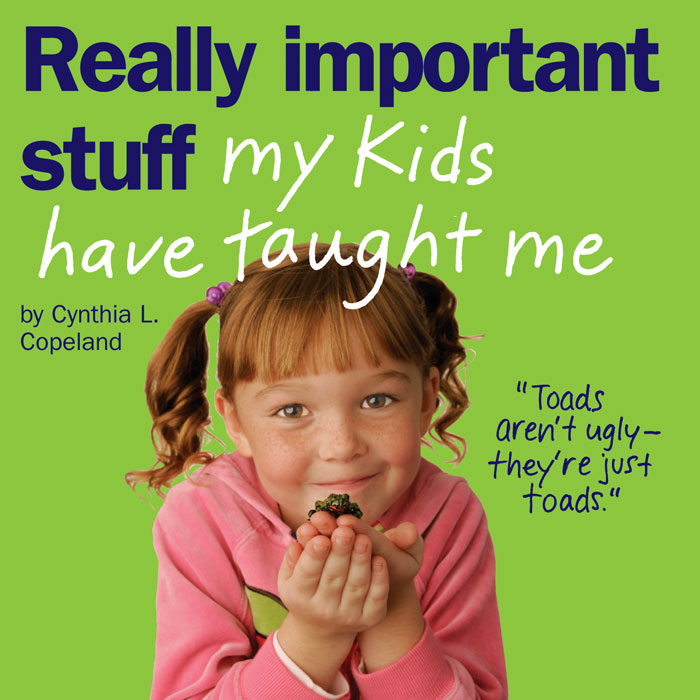 Really Important Stuff My Kids Have Taught Me
Workman Publishing, 1994
-Over 400,000 copies sold
-Selected for Oprah's "O List" in O Magazine, January 2003
"A few things I think are just great." -- Oprah
-Recommended by Ann Landers in her column, October 15, 1999 and December 7, 1999
-Excerpts published by Family Circle Magazine, October 10, 1995
-Excerpts read aloud by Regis Philbin on Live with Regis and Kathie Lee
"Wisdom of the sandbox… Little barefoot philosophers, kids see the world straight on, without a lot of fuss or complications. Sample from the hundreds of lessons in this mind-refreshing book, and rediscover the joy of keeping it simple."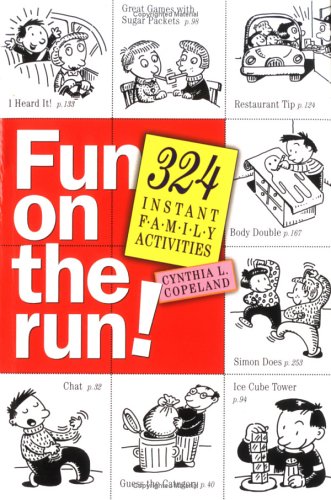 Fun on the Run
Workman Publishing, 2004
-Over 75,000 copies sold
-National Parenting Publications Gold Award (NAPPA), 2004
"NAPPA recognizes the best in children's and parenting resources."
"Anytime, anywhere entertainment for kids… The perfect antidote to boooooring car rides, waits at the doctor's office, restaurant fidgetiness, supermarket meltdowns – hundreds of super-quick games and activities to roll out at a moment's notice. And no props required"!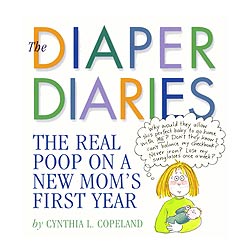 The Diaper Diaries: The Real Poop on a New Mom's First Year
Workman Publishing, 2003
-Over 125,000 copies sold
"Blankies, the Play Group Scoop, and the Top 5 Sexcuses… She's hilarious. She's wise. She's full of empathy. And she gives new mothers the one thing they can't survive without – laughter. Combining great experience with great humor, Cynthia L. Copeland chronicles the first year of motherhood, from the hospital stay (including nominees for the World's Worst Labor Coach), to ten reasons to celebrate being up with the baby at 2:15 a.m., to returning to work – just watch out for the knot of mashed bananas in your hair."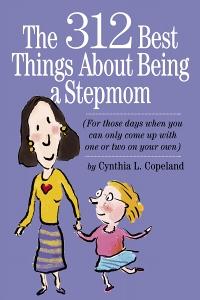 The 312 Best Things About Being a Stepmom
Workman Publishing, 2006
-45,000 copies in print
"A hug out of the blue. Being the backup Santa and Easter Bunny – less pressure, just as much fun. A lifetime supply of homemade potholders and the unexpected Mother's Day card, SWAK. Celebrating the joy of stepmomming, Cynthia L. Copeland brings wisdom, perspective, empathy, and, best of all, humor to a challenging role. 312 cheers for you!"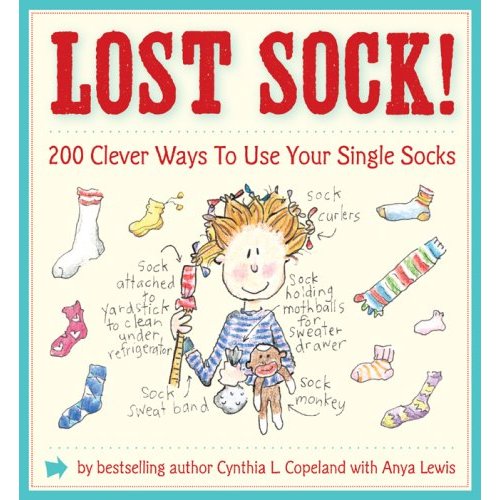 Lost Sock! 200 Clever Ways To Use Your Single Socks
Cider Mill Press, 2008
-Featured on Good Morning America, August 5, 2008
"Oh, no it's happened again: You've opened the dryer, matched up your socks… and some have simply vanished into thin air! Where have they gone? It's a more perplexing mystery than the Bermuda Triangle. Not to worry – Cynthia Copeland and Anya Lewis are coming to your rescue! In Lost Sock! they give new life to those left-behinds with 200 surprising, clever, and fun ideas for using the remaining sock… along with humorous insights into where all the missing ones may have washed (or walked!) off to. Try these sock-sational projects: Make a chew toy for Fido; create a sock drawer secret stowaway for jewelry; repurpose socks as disposable gardening gloves; make a sensational sock shag rug; protect the precious knees of crawling babies… plus quizzes, sock stories, sock brainteasers, and more!"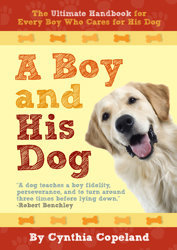 A Boy and His Dog: The Ultimate Handbook For Every Boy Who Cares For His Dog
Cider Mill Press, 2009 (Purchase from an Independent Bookseller)
More than a basic manual on housebreaking, feeding, and grooming, A Boy and His Dog offers extra information boys really want, like weird dog facts, pup quizzes, ideas for boy-dog adventures, and ways to test a dog's IQ. From games like "Milk Jug Keep Away" to toys and treats kids can make for their pets, readers will find loads of terrific ideas for having fun with their pups. Those who've wondered whether dogs dream or have a sense of humor, or why they chase cats and roll in gross-smelling stuff, can turn to Chapter 9: "Understanding your dog." Adventurous boys can find out how to teach their dogs to pull carts or sleds or find tips on camping and biking with their dog companions. Those who prefer fun to stay closer to home will want to read about the 10 cool movie tricks to teach a dog, or maybe even the top 10 lazy ways to exercise a pooch! From the best movies to watch with a dog to the best books for dog-loving boys, this book offers everything a boy needs to know about training and caring for his new pet, and enjoying the experience to the fullest. Jam packed with funny and heart-warming photos, cartoons, and illustrations.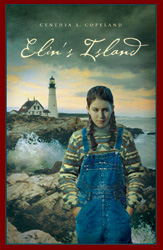 Elin's Island
Millbrook Press, 2003
-Recommended in Book Links, March 2007, a publication of the American Library Association
Booklist: "Copeland weaves historical incidents into this tale of an orphaned teenager reluctantly stepping into a wider world. The sole survivor of a shipwreck, Elin has been raised since infancy by lighthouse keepers on a remote Maine island. Then her comfortable solitude is disturbed, both by news reports of the expanding war in Europe (it's 1941) and by Dan, a teenage boater from the mainland who helps when Elin is left on her own to tend the house and beacon. That night, a series of explosions at sea prompts Elin to do the unthinkable and douse the lights, which foreshadows later orders to darken all the light houses along the East Coast for fear of German submarine attacks. Elin and her family are left at the end facing an uncertain future. … This combines a vivid evocation of a lonely, but rewarding, way of life with the coming-of-age of a capable, sometimes heroic young protagonist. It is an absorbing blend." American Library Association.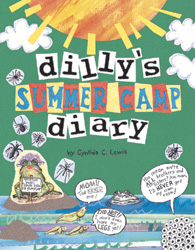 Dilly's Summer Camp Diary
Millbrook Press, 2000
-Parents Magazine pick as a "Best Summer Book"
-Scholastic Book Club book
School Library Journal: "This visual and verbal delight brings to life the emotional ups and downs of three weeks at sleep-away camp… Dilly's journal is a dynamic, eye-popping extravaganza that gives readers insight into her energetic personality. The handwritten text uses colored markers and inventive lettering to highlight a word, phrase, or important information, and is supplemented with cartoon drawings and an occasional photograph. The narrative truly sounds as if a nine-year old had written it."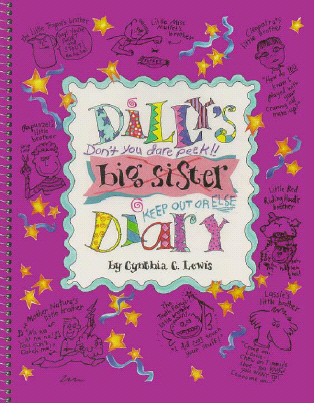 Dilly's Big Sister Diary
Millbrook Press, 1998
School Library Journal: "A unique story that is certain to engage its audience from beginning to end… Young children… will identify with Dilly; her observations on life resonate with humor and truth. …The diarylike style in a child's handwriting is complemented by strong, humorous writing and an authenticity that will leave readers wondering if Dilly is indeed a real person. Teachers in particular will find this title useful for encouraging students to write about their own experiences."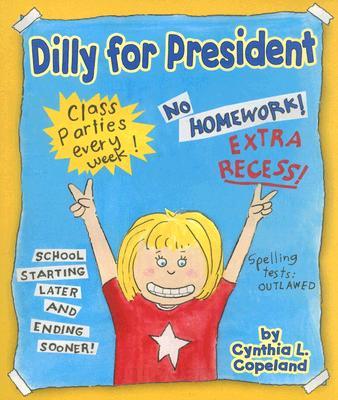 Dilly for President
Millbrook Press, 2004
School Library Journal: "(Readers) will enjoy the energetic and memorable Dilly."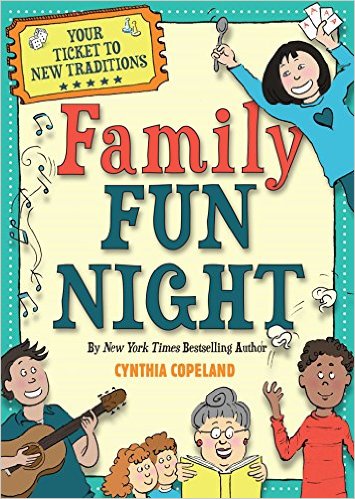 Family Fun Night: 300 Great Nights with your kids
Cider Mill Press, 2009; Second edition 2016
-Scholastic Book Club book
"Bestselling author Cynthia Copeland has once again turned family time into fun time with Family Fun Night, the ultimate guide to weekly bonding with your kids! Turn off the TV, take off your headphones, and flip to any page in Family Fun Night to discover a creative idea for spending quality time together.
Along with personal stories from parents, ideas for family snacks and meals, and even thrifty options, Family Fun Night offers hundreds of pages of family activities. In this complete handbook, you'll learn how to establish a Family Fun Night tradition, entice reluctant tweens and teens, and promote good sportsmanship. So opt for a night with the family over a night on the town and rediscover the joy of family togetherness!"
Best Hikes with Children series
-100,000 copies sold
"Cindy Copeland (Lewis) knows how to get the troops out of the house and onto the best trails in New England and New York for family adventure! Choose from day hikes or overnighters to explore spectacular views, gushing waterfalls that empty into swimming holes, and tide pools among ancient sea caves and ocean waves. Practical information on trail elements helps parents pick a suitable trip for their toddlers or teens, and expert tips on keeping kids entertained and enthusiastic are offered for every hike. Illustrated with maps and photos."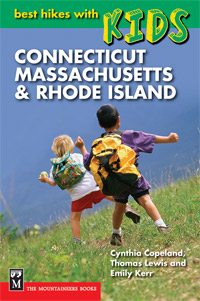 Best Hikes with Children in Connecticut, Massachusetts, and Rhode Island
The Mountaineers Books; 1991, 1998, 2007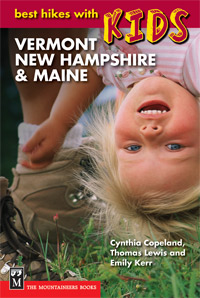 Best Hikes with Children in Vermont, New Hampshire, and Maine
The Mountaineers Books; 1991, 2000, 2007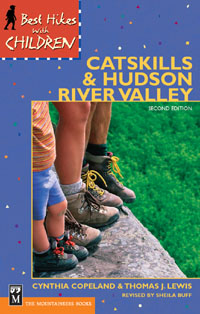 Best Hikes with Children in the Catskills and Hudson River Valley
The Mountaineers Books; 1992, 2002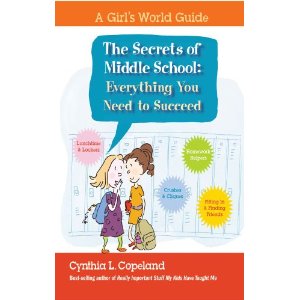 The Secrets of Middle School: Everything You Need to Succeed
Applesauce Press, 2010
Middle school is fun, interesting, and exciting... but it can also be challenging! From first-day jitters to middle school dances, lunchtime drama to BFFs with BAPs (Big Attitude Problems), middle school has its share of dilemmas and decisions. Girls need a little guidance now and then. In The Secrets of Middle School, tweens can read about crushes and cliques, test-taking tips and locker decorating ideas. They'll learn the secrets to surviving gym class and how other girls have handled their most embarrassing middle school moments. This guide gives girls real-world tips and advice so that they can handle anything from drama club tryouts to co-ed parties with confidence!
Other books by Cynthia Copeland
Mother's First Year
Betterway Publications, 1989; Berkley, 1992 and 1997
In-Line Skate New England
The Countryman Press, 1997
What Are You Waiting For?
Millbrook Press, 2003
Funny Faces. Wacky Wings, and other Silly Big Bird Things
Millbrook Press, 2002
Splashy Fins, Flashy Skins, Deep Sea Rhymes To Make You Grin
Millbrook Press, 2003
The Tooth Fairy Tells All
Millbrook Press, 2002
The 15 Best Things About Being the New Kid
Millbrook Press, 2006